A big thank you to everyone who attended the course. What a wonderful day it was!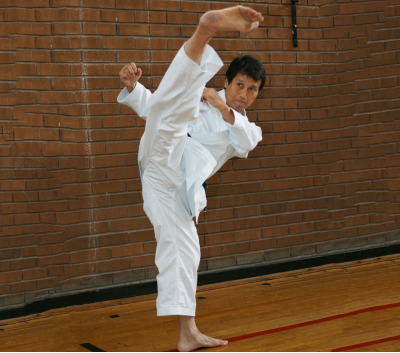 Japan Shotokan Karate England would like to welcome all grades of students to our spring course. There will be two training sessions followed by a Kyu grading and a coaching qualification test. Training is open to all students (you must hold a current licence with your association and bring it with you). Grading and qualification test are for JKA WF England members only.
Instructors
Sensei Masao Kawasoe, Chief Instructor – 8th Dan JKA
Sensei Roy Tomlin MBE – 6th Dan JKA
Sensei Stewart Brown – 5th Dan JKA
Sensei Ken Hori – 5th Dan JKA
Venue
AIM North London, 34 Turin Road, Edmonton, London, N9 8DQ. Parking spaces available.
Time Schedule
10:00 – Registration
10:30 – Hall Opens
10:45 – Line up and Welcome
11:00 – First Session
12:15 – Break
12:30 – Second Session
13:45 – Lunch
14:15 – Kyu Grading and Coaching Qualification Test
Cost
The cost of training:

£15 in advance (register below)
£25 on the door
The following will be additional to the training fee:

Coaching qualification – £15 for the test + £10 for annual licence
If you would like to take part in either of these, please contact admin@jske.co.uk separately.
Registration
Click here to register for the course.
Photographs
Official photographs will be taken during the course. Any parents / guardians objecting to this should make registration aware in writing prior to the course commencement.